Gerry Tymstra at "A Celebration of Canada"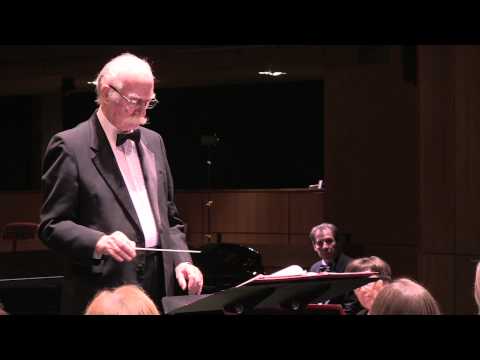 Haddow, Jeff, dir. "Burlington Concert Band & Gerry Tymstra."
Tv Cogeco
. Burlington, 20 Oct. 2013. Television. Gerry Tymstra interview as seen on TV Cogeco Burlington. Shot/Edited/Directed by
Jeff Haddow Owner/Operator JAWS Video
Celebration of Canada concert
features tribute to the RCAF's Snowbirds
Oct 10, 2013 | Hamilton Spectator
It'll be a proud and emotional moment for Gerry Tymstra next Friday night.
That evening, he'll be coming full circle, in a way, as he joins Don Allan and the Burlington Concert Band for a few of his pieces at the Burlington Performing Arts Centre in a bill titled: A Celebration of Canada.
The "full circle" thing is a reunion of sorts. You see, back in the early to mid-1970s, Allan was Tymstra's music teacher at Oakville's Perdue High School.
"He has been a mentor and inspiration to me to follow my passion for music," Tymstra told The Spectator.
From his Perdue years, Allan remembers Tymstra, now 57, as a trumpet player in the band. However, Tymstra took piano lessons from age five until 15. Though Tymstra works full time as a technician at the Suncor refinery in Mississauga, he's got a part-time gig as the house pianist at the Burlington Convention Centre.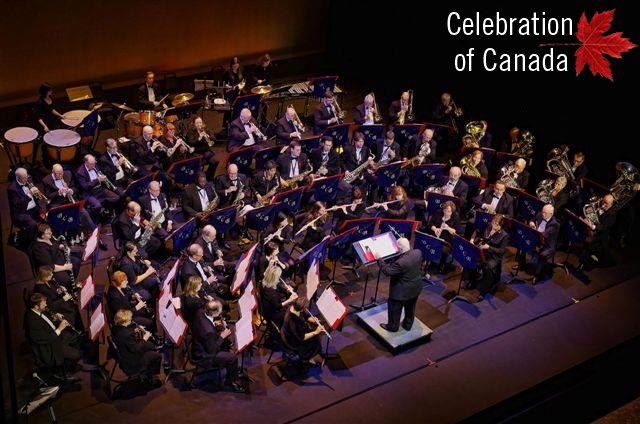 "He's probably doing that a lot better than by sticking to trumpet from school," mused Allan over the line from his Burlington home.
For years now, one of Tymstra's tunes has been flying high. Literally.
Tymstra recorded The Red Maple Leaf for his 1996 CD, Garden of Eden. Though the tune was intended as a tribute to Canada, it was picked up as a lead musical selection by the Royal Canadian Air Force 431 Air Demonstration Squadron, a.k.a. the Snowbirds.
During the performance of the piece at the BPAC, there'll be a visual tribute to the Snowbirds put together by Tymstra's wife Deb, an on-air host at TVCogeco in Burlington, and stepdaughter, Heather.
Tymstra's other two numbers with the BCB also fall into the easy-listening category. The inspiration for them though, comes from his family. The tune Raindrops was written during Deb's successful battle with breast cancer some 12 years ago.
"It is a quiet gentle reflective piece that was filled with love for her and the calmness that we, as partners on this journey, needed," wrote Tymstra.
Likewise, Our Love reflects the passion Tymstra has for his family and the changes that happen as they all grow up.
Since Tymstra doesn't write down his music, the task of arranging it for band fell to trumpeter-conductor Bobby Herriot.
In fact, much more than that has fallen on Herriot's plate recently. Over the summer, Allan, 80, had five eye surgeries including an eye transplant. Long story short, Herriot has been handling the BCB's rehearsals with Allan present. However, Allan fully expects that he'll be on the podium for the BCB's concert.
The BCB's Celebration of Canada bill will also include Calixa Lavallée's big hit, O Canada, Howard Cable's 1966 march, Marchmanship, as well as his take on Dolores Claman's The Hockey Theme from the CBC's, Hockey Night in Canada telecasts, now heard on TSN broadcasts.
There'll also be Donald Coakley's Canadian Folk Rhapsody, Herriot's French Canadian Songs, and Legislation from Ken Campbell's Capital City Suite, which Allan describes as "a ceremonial type thing depicting the calmness and coolness of Parliament Hill." The calmness and coolness of the Hill in 1962, that is.
Also on tap is Ryan Meeboer's The Centennial, a march commissioned by the BCB for its centennial in 2008, I Believe, the theme music from CTV's coverage of the Vancouver and London Olympics, plus a slice of Canadiana circa 1907, Land of the Maple, a march by Louis-Philippe Laurendeau.
But hang on tight to your maple leaf. There's an interloper on the bill: American bandmaster Frank D. Cofield's Trumpercussion for trumpet quartet and percussion. Oh, well. At least the BCB's four trumpeters and five female percussionists are Canadians, eh. Concert time is 8 p.m.
Turnevicius, Leonard. "Full Circle and Flying High" Hamilton Spectator 10 Oct. 2013: n. pag. Print.
Songs have soothing power
Performer finds that music has a healing influence
Nov 02, 2007 – Burlington Post
Burlington musician Gerry Tymstra has been hitting the right notes since he was a young boy and he decided music would be his career path.
At age five, he started to play piano and was classically trained through the Royal Conservatory of Music until he was 16 years old.
At that time, he started performing concerts and creating his own music.
His song The Red Maple Leaf, from his first album Garden of Eden (1996), was used as the lead song for the Canadian Snow Birds air show.
In 2003, he released his next album, Outside Looking In.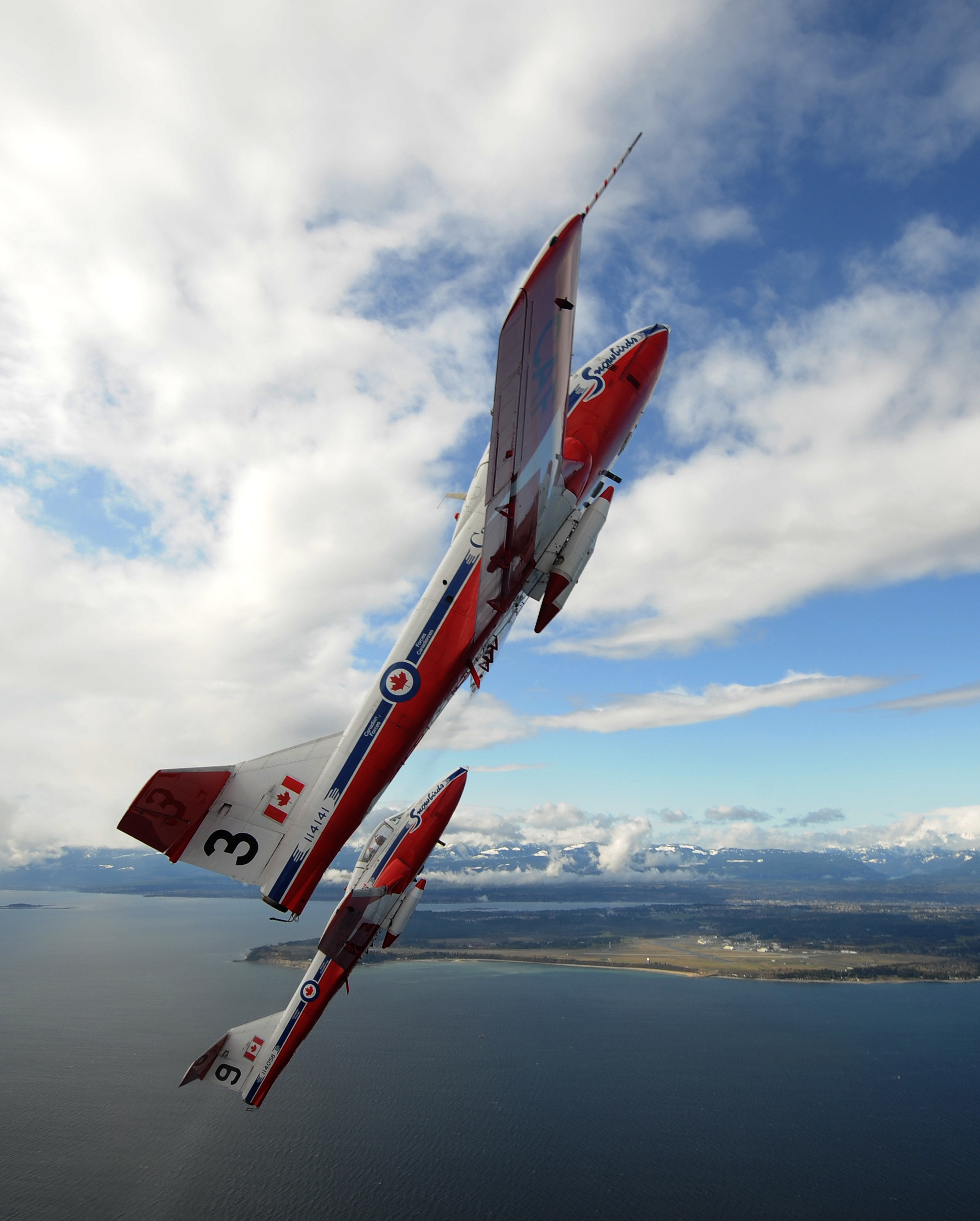 "I've always loved music and always enjoyed playing it," explained Tymstra. "I really believe music is a healer. I've been told that Garden of Eden, which is tranquil music, helped a lot of cancer patients to live longer."
Tymstra has been in many bands and the latest one he has formed is Full Circle, which will perform at the Dance to the Music – Reflections 2007 fundraiser on Friday, Nov. 9.
Proceeds will go to Bereaved Families of Ontario Hamilton/Burlington chapter.
"I've been doing this fundraiser seven years now but only for the third time with this band," said Tymstra. "It can be a hard sell because people think it's about dying but it's not. This event is about a celebration of life, people and to help to continue to do what they want to do, which is get through grief. It's nice to know there are people out there to help you through that if it happens."
The fundraiser takes place at the Burlington Convention Centre, 1120 Burloak Dr.
The Full Circle consists of Tymstra on keyboards, Jack McKeever as bass guitarist, Eddie Paton as lead guitarist, Cameron Caton as vocalist and Steve Feldman as drummer.
Recreating the sounds of the '60s and '70s, the band focuses on classics such as Pretty Woman, Proud Mary, Margaritaville and Brown Eyed Girl.
"If people come, they will enjoy what we do," said Tymstra. "The audience can tell the band has a good time doing it. We've been told we sound fun and tight. Even in studio, it's a good atmosphere as we have a lot of fun."
For more information, visit www.gerrytymstra.ca
Dunmore, Kathryn. "Songs Have Soothing Power." Burlington Post 02 Nov. 2007: n. pag. Print.